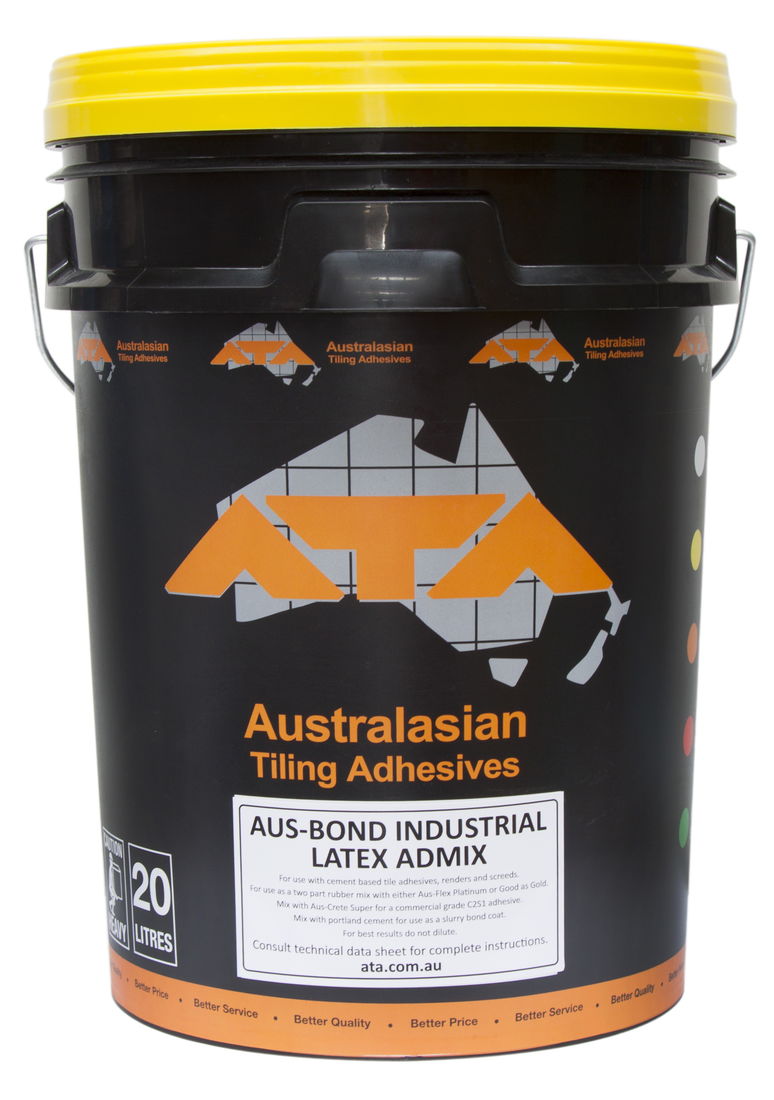 Aus-Bond Industrial Latex Admix
Specially formulated latex admix for use in sand/cement based mortars for extreme conditions such as swimming pools, facades of buildings, rapid transit stations and areas subject to extra heavy duty traffic. It reduces the porosity of sand/cement mortars, increases the compression strength, bond strength and flexibility to withstand shock and vibration. It will not deteriorate or break down in permanent wet areas.
Available in white
5 and 20 Litres
Uses
Suitable as an admix to:
Renders
Screeds
Slurry bond coats
Grout
Tile adhesives
Patching mortars
Internal and external use.